We were commissioned to create a world beyond scale and time, for the launch of Moncler's new sneaker, Leave No Trace.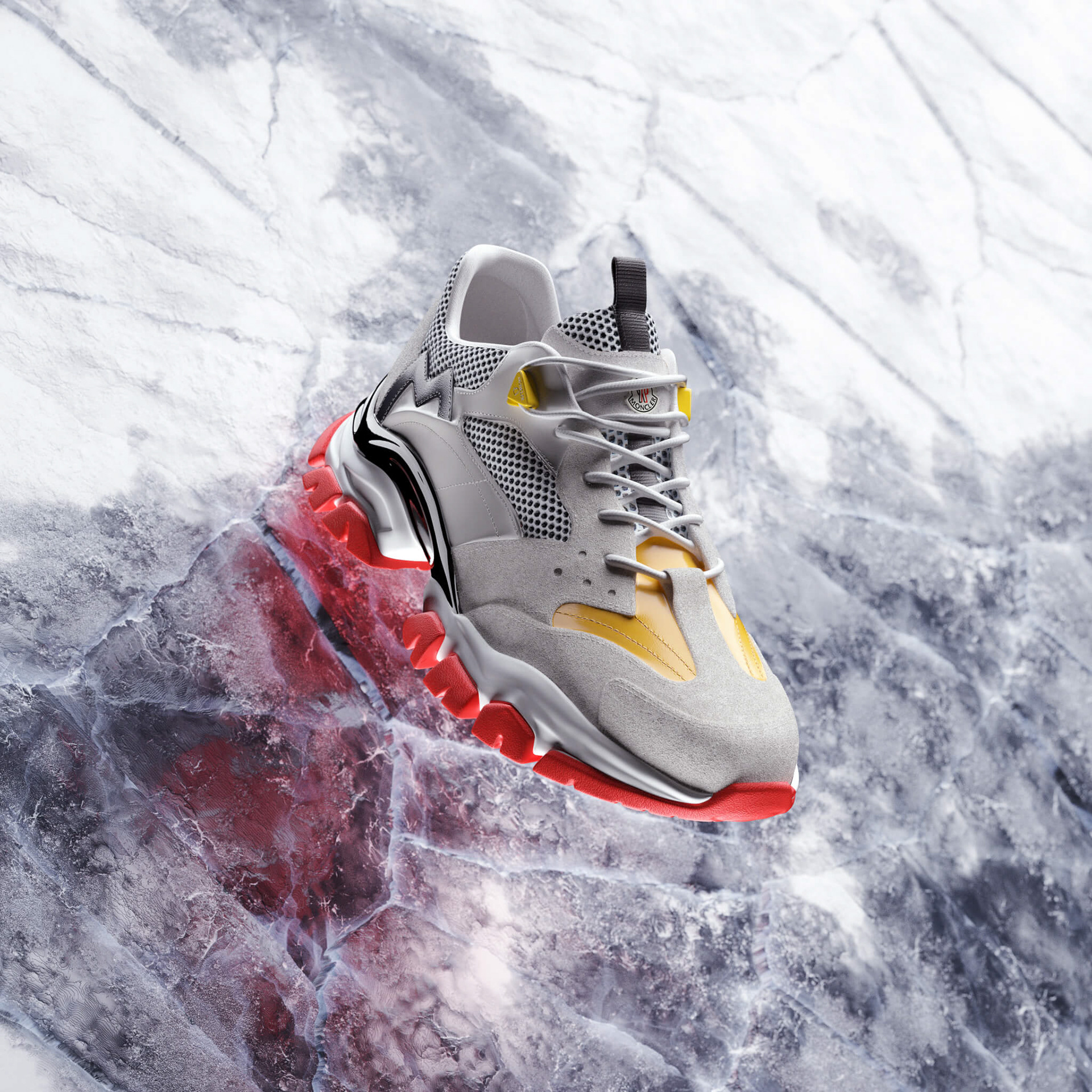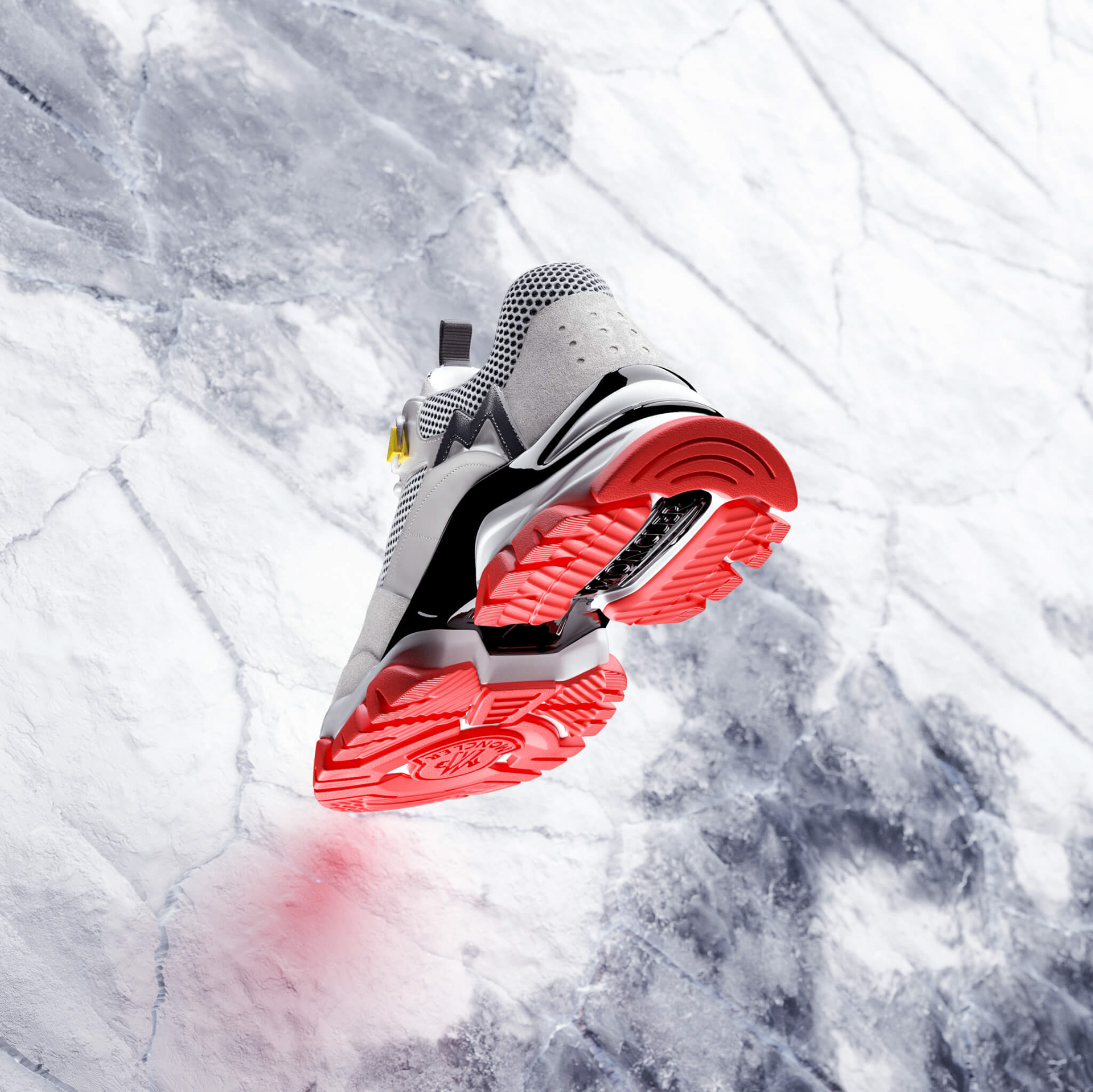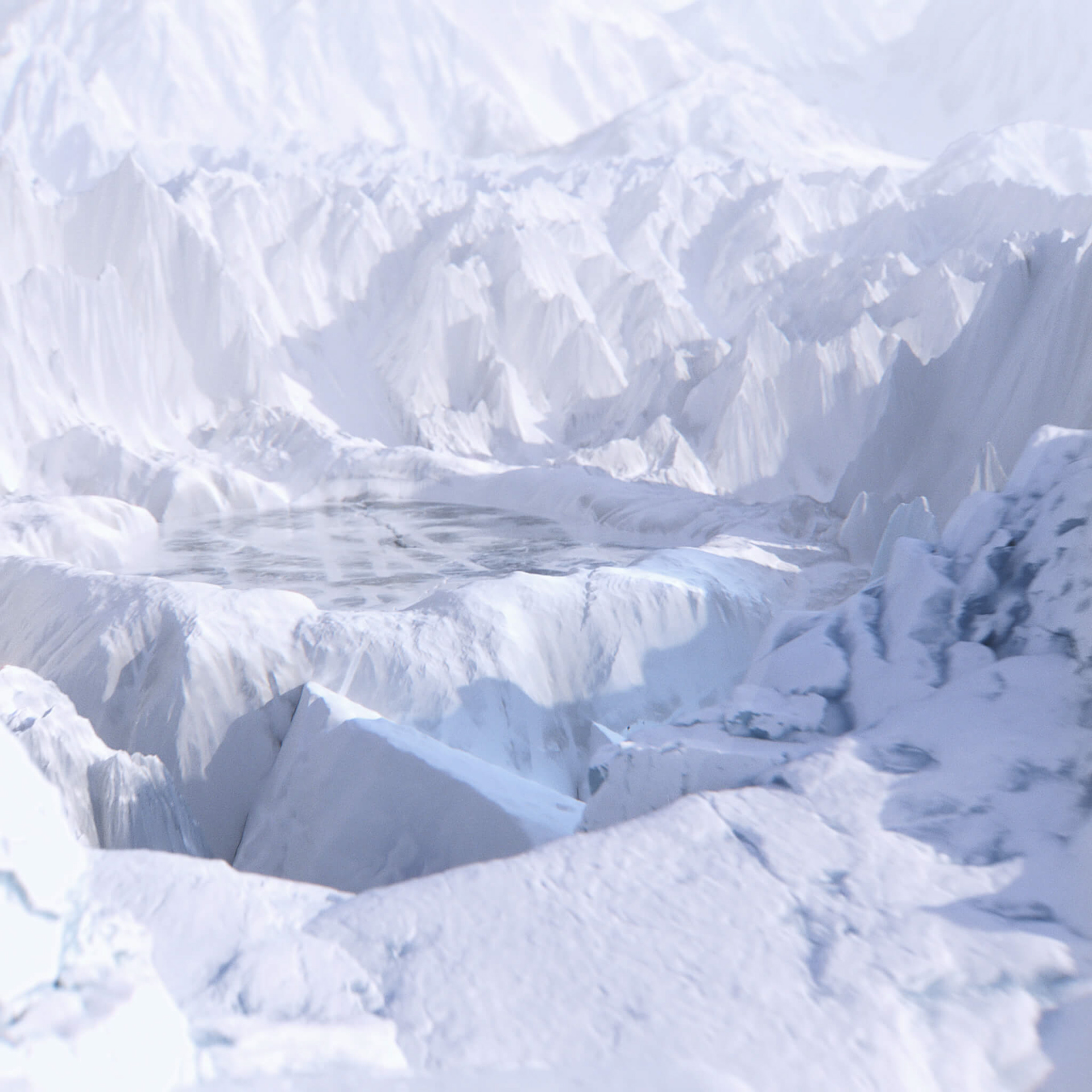 The challenge here was to travel back and forth between the close footprint in the snow and the wide world that emerge from it, reinterpreting and transforming every shape between the sole and the landscape. 
We used high detailed modeling from macro photography, 3D erosion techniques and complex 2D driven 3D animation.
Our film and stills were used in all Moncler's digital campaign, in numerous playful cuts taking advantage of the intense camera work.